I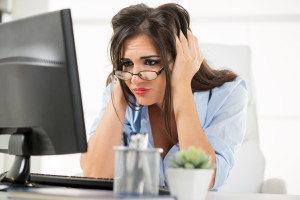 n 2016, Yelp will continue to be the go-to website for millions of people looking for local services and that includes dental patients. According to the company's website, during the second quarter of 2015, the Internet giant had a monthly average of 83 million unique visitors who accessed Yelp using their mobile device. In addition, as of Q2 2015, "Yelpers" have authored over 83 million reviews. There is no denying that Yelp is a major player in the dental marketing landscape. However, it is important to know the realities of how Yelp can help – and in some cases hurt – your business.
The Good
As I mentioned in a previous blog, Yelp automatically creates profiles for all businesses, even if the business owner is unaware. It is up to the business owner to claim their profile, update it with the correct contact information, business hours, photos and description, and monitor and respond to reviews as necessary. Positive reviews by your patients can boost your Yelp rating and help improve your overall online presence. Encourage your patients to leave a review of your practice and be sure to check your Yelp profile regularly.
The Bad
Unfortunately, there can be pitfalls to Yelp for small business owners. Some business owners have accused Yelp of manipulating reviews, however, Yelp firmly denies they filter reviews based on whether a business advertises on Yelp or not. According to Yelp, the reviews posted on a business' Yelp page are written by members of the public and then filtered by Yelp using "automated software to recommend the most helpful and reliable reviews for the Yelp community among the millions we get. The software looks at dozens of different signals, including various measures of quality, reliability, and activity on Yelp. The process has nothing to do with whether a business advertises on Yelp or not.
The Reality
The only way to earn more patient reviews is to ask your patients! When you make a concentrated effort to collect positive reviews from satisfied patients, you are able to build up a strong base of good reviews. These "prophylactic reviews" protect you from future potential negative reviews.
And it's important to remember that Yelp is just one tool in your online marketing arsenal. Make sure you have a diverse presence online including profiles on sites like Healthgrades, Google, and Angie's List, in addition to social media sites. Don't depend on any one site to be your magic bullet as you work to build – and maintain – your online presence in 2016.