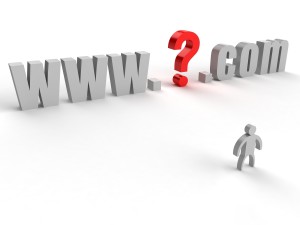 Updating your practice website is a great way to modernize your practice, reach new and existing customers and to improve SEO. It is a smart decision to outsource the work to a website designer. They will do what they do best, and you can focus on what you do best – providing your patients with the best dental care.  However, before you sign any contracts, you must be aware of one crucial step to protect yourself and your practice – You absolutely MUST be sure you are the owner of your domain name.
If you are not already aware, the domain name is the page address for a website. For example, minoamarketing.com is the domain name for Minoa Marketing; ada.org is the domain name for the American Dental Association. The domain name is how your current and prospective patients find your website. Domain names are available for purchase, and it's important to know that your domain name will expire after a given amount of time.
Why is it important that you own it? Consider this scenario: You are going through a major update of your practice website and are working with a web designer. In the midst of building the site, the web designer is registering your site and tells you that it's easier if he registers the domain name in his name. You agree, and sign the contracts, and everything is fine.
Fast forward to the end of the contract term of your domain name…Of course you want to renew because over time you have built your practice site up and have a strong online following. All of a sudden, you can't renew the domain because it was put in your web designer's name. Most web designers are trustworthy and upstanding and will fix the situation so that you become the owner of the site. However, what if you cannot get in contact with your web designer? Or worse, what if the designer sells the domain to a competitor?
This is why it is imperative for you to register your domain name in your own name from the very beginning. You do not want to give control of such a crucial part of your dental practice to another person.
Dentists can go on Whois.com and check who the Domain Registrant is for your site. It should be YOU. A designer, vendor or agency can be listed as an administrative contact or technical contact, but you should always be the Domain Registrant.
Are you in the midst of redesigning your website, or have you just completed a redesign? Do you have any advice for fellow dentists either thinking or beginning a website redesign? Please share your stories below.