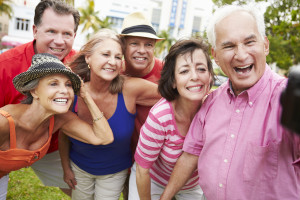 Social media and online marketing are big topics here on our blog. Whether it's Facebook, Twitter, or promoting your dental practice blog, we often talk about getting your message out there in the online world. Social media is about engaging, and let's face it, being SOCIAL!
For dental practices (and other businesses), there is a fine line between engaging online and being too pushy. The goal is to interact with your patients and colleagues, to be authentic and honest, while keeping your dental practice on the tops of their minds. It's important to remember that it is sometimes okay to leverage your contacts and friends and ask for their support. Here are just a few situations where it's a good idea to ask for help:
Launching a new website: spread the word to your contacts through an email encouraging them to check out the new site
Asking patients, friends, and colleagues to like your Facebook business page, follow you on Twitter, or subscribe to your YouTube Channel
Implementing a practice e-newsletter and requesting your patients opt-in to automatically receive it
Recently, Facebook announced a new feature where they're allowing users to sign up to automatically receive all updates from the users favorite business pages. For more information on this new development, and how you can make it work for your dental practice business page, check out this great blog on the topic from My Social Practice.