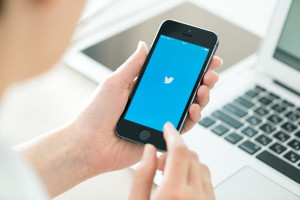 If you regularly use Twitter for your dental practice, you may have noticed the remarkable changes to your profile page. Twitter has been rolling out an update to user profiles, with an emphasis made on visual content. They've made images a huge focus of the new profile page, reflecting the current trend of visual content across the Internet. If you haven't yet signed up for Twitter, now is as good of a time as any to jump in! Keep your profile looking its best by updating the following:
Profile & Header Photos: They have made the profile photo larger. This is the image that appears in the feed next to your tweet. The header photo is also now more prominent, spanning across the width of the page.
For dentists, the Profile & Header photos are terrific branding opportunities. If you have an icon feature within your logo, that works great for the profile photo. Twitter has made it easier than ever to upload an image for the profile by automatically resizing any image to fit within the parameters. As far as the header photo, the practice name often works best but whatever you choose, make sure to keep it consistent with your existing branding. They recommend keeping the size to 1500×500 and a maximum size of 5MB. If you are unable to resize on your own, your graphic designer (who designed your logo) should be able to assist you.
Practice Info: The changes also include a shift in the placement of the location, website address and bio. This information used to be at the top, within the old header, which often made it hard to read. It has now been moved to the left side of the page, under the profile photo. Be sure to completely fill out this information, including the brief bio section where you can describe your practice in 160 characters or less.
Pinning Your Tweets: Users can now "pin" their favorite tweets to the top of the page. So if you have a previous tweet that garnered multiple retweets, or maybe a patient tweeted a positive comment about your practice, you can now highlight these individual tweets so that they appear at the top of your page, making it easy for users to see when viewing your profile.
Overall the information is more organized, with the ability to pin top tweets as well as having all photos and images easily accessible. Some users like the new layout; others aren't as criticizing it for its strong similarities to Facebook pages.
What do you think? Have you updated your dental practice profile to the new layout?