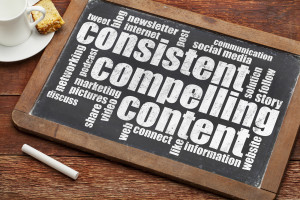 Are you thinking about getting started on a social media plan for your practice? Or maybe you've been posting for a while now but feel like your updates are getting a bit stale? Whether you are a beginner or you've been participating for years, it can be difficult to keep coming up with ideas of what to post.
Here are 9 types of content that work well on social media:
Links to Articles: Posts about the practice, the doctor, the team, the community, or oral health in general always work well.
Photos: Pictures of the practice, of the doctor and/or team, patient "before and after" shots, team events, or continuing education opportunities. Note: photos require a signed release, so be sure you have written permission from everyone in the picture before posting.
Videos: Shoot videos on a smartphone of an office tour, a welcome greeting from the doctor and staff, patient testimonials, or even the doctor answering patient FAQs. Similar to photos, videos also require a signed release, so again, be sure to have written permission before posting.
Facts & Figures: Consider relevant quotes, statistics, news headlines that you think would be of interest to your community.
Seasonal: The various holidays and seasons are perfect opportunities to share holiday wishes, fun factoids about the holiday/season, or give a piece of dental advice to fit a specific time of year.
Contests and Polls: Great for increasing engagement with your social media audience, you can set up polls just for fun, or offer a prize.
Giving Back: If you happen to be a part of a local group, you can post messages about the cause or link to the cause's website. Or, if you know of a patient who is very involved, you could ask them about posting their story.
Lifestyle: Social media posts don't only have to be about dentistry. Varying your posts with healthy recipes, useful technology tips, dental jokes, or info about local community events can keep everyone interested.
Promotional: Social media is a terrific way of spreading news updates about the practice, special offers, info on new procedures, and referral rewards promotions.
No matter what you post, the most important thing to consider is your patients' perspective! Avoid using overly technical language or posting articles only of interest to fellow dentists. Find out what gets your patients excited about dentistry – personal updates about team members, photos and videos are always a hit. At the end of the day, a clear focus on engagement with your audience – your patients and prospective patients – is the way to go with social media.