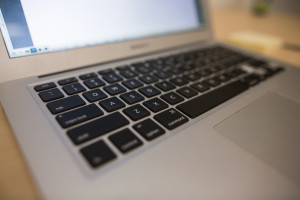 A dentist client of mine recently decided to join Twitter and made a disturbing discovery when she attempted to create an account: someone had already created a Twitter account using her email address. Who could this imposter be? What lessons can be learned from this experience?
The fact is if dentists don't take an active role in their social media presence, someone just might do it for them, and unfortunately it's actually more common that you might first realize.
It is essential for dentists to monitor their personal names as well as their business names across social media platforms. Online trolls and other nefarious characters may make slight changes to your online name and create fake accounts and it is up to you to find and report these imposters.
What can you do to protect yourself? If you find that you are the victim of trolling or impersonation here are a few tips:
Report trolls or impersonators to the appropriate social media company.  Keep vigilant. It may take some time to get resolved, but this is your reputation, it is worth it.
Regularly search popular sites like Google, Twitter, Facebook, Yelp and LinkedIn for your name and your practice name. If something doesn't look right or if you see a duplicate account, you may be a victim of impersonation.
TIP: If you are active on Twitter, you may want to pay special attention: According to Business Insider, trolling is mostly a Twitter issue.  "A study of 134,000 abusive social media mentions showed that 88% of them occur on Twitter. Only a tiny fraction of online abuse happens on Facebook or other social media.
Build a robust online presence by blogging and collecting patient reviews. Claim profiles on sites like Google and Yelp, and maintain an active presence on social networking sites like Facebook, Twitter and LinkedIn.
Protect your online reputation. This Forbes article suggests some simple ways to keep things positive.
And because you have enough on your to-do list already, there are companies that specialize in helping dentists manage their online reputations, Sesame Communications and My Social Practice to name a few. Outsourcing can give you peace of mind knowing that you're putting your best digital foot forward.