Did you know the cost of attracting a new patient to the dental practice is five times higher than the cost of keeping an existing patient? While much of the focus of dental practice marketing is on external activities designed to bring new patients in, patient retention is equally as important for the longevity of the dental practice.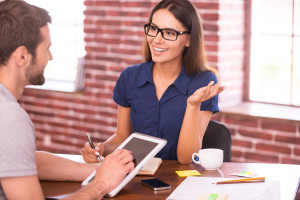 Good communication goes a long way in creating loyal patients. Modern technology such as text message appointment reminders make patients' lives easier in our always on-the-go society, and they help to simplify daily office processes for the front desk team as well.
Here are 3 tools dentists can use to boost their ongoing patient communication:
Automated processes: E-communication tools like appointment reminders, custom emails, online patient portals make it easier than ever to stay in touch with patients in between office visits.
Post-appointment surveys: Getting patient opinions following an appointment not only helps highlight any inefficiencies in the practice but also provides an ongoing source of positive feedback.
Online Patient Reviews: Ask patients to post those positive patient comments online so that prospective patients can get a good feel of the practice before their first appointment.