You went to dental school, not business school. You specialize in exams and extractions, not marketing and social media. So how do you even begin to build a savvy online presence for your dental practice?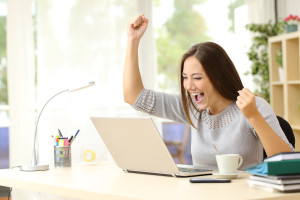 Here are 5 tips to demystify online marketing for every dentist:
Perform an online audit – Google your name and then your practice name. What comes up? Take note of where in the search results your website appears, as well as bookmark any sites with incomplete or inaccurate information to go back and fix sooner rather than later.
Claim online profiles – Business listings may already exist for the practice on sites like Google and Yelp without your knowledge. Be sure every online profile has up-to-date practice and contact information.
Update the practice website – If you haven't touched your practice website within the past 18 months or more, schedule an appointment with your web designer to talk about updating the site for modern convenience (responsive design, SEO functionality, user-friendliness).
Actively ask for patient testimonials – It NEVER hurts to ask! In fact, asking patients to post online reviews actually helps spark word of mouth for the office.
Don't forget about social media – Build your presence on sites and apps like Facebook, Twitter and Instagram…and encourage patients to check in and tag the office.
To dive deeper into these strategies, and discover 5 more simple yet effective methods of improving your online marketing, check out my recent article in Dental Products Report to ensure you stay in the driver's seat of your online reputation.