It's as though the marketing world has become obsessed with the Millennial generation, often writing and speaking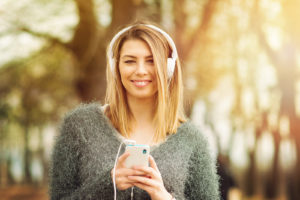 about the group as though it is comprised of a bunch of aliens or foreign entities.
It's puzzling, really, because while they've grown up in a digital era that none of the older generations can even fathom, when it comes down to it, Millennials are really no different than any other consumers – or dental patients.
This younger generation is still looking for the same inherent qualities in a dentist that older patients look for – a doctor who can provide world-class care. It is true, however, that they are more comfortable with technology, so if you are looking to reach Millennial patients, here are a few ways to do so:
Incorporate real time text messaging capabilities at your front desk to make communicating with the office as simple as possible
Add online appointing features to your website so patients can schedule a visit while on the go
Build a robust social media presence beyond Facebook as younger patients are more likely to use Instagram or Snapchat
Make sure you have plenty of positive testimonials on third party review sites like Yelp and Healthgrades as Millennial patients like to research the practice online before ever making that first appointment
Consider expanding your clinical offerings to include state-of-the-art services like CAD-CAM, laser dentistry and sleep apnea treatment in order to perform a wider variety of procedures in-house and to give a more modern and full-service impression
Offer free Wi-Fi throughout the office – especially in the waiting room
Just remember, all the software in the world cannot replace stellar customer service, and that is something that always appeals to patients of all ages.