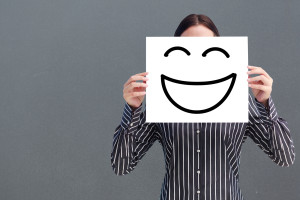 These days, patients are going online to conduct research when looking for a new dentist. According to a 2013 study by 1800dentist.com, 70% of respondents said that online dentist reviews are just as important as a dentist's professional credentials.
Word of mouth marketing has been revolutionized. While it used to be a one-to-one communication model, online patient review sites have transformed word of mouth to a one-to-many model. Clearly, some of the most powerful tools a dentist can have are positive online reviews from existing patients. Sites such as Yelp, Google+ Local and Healthgrades are all popular with consumers looking to get a glimpse of the dentist before ever stepping foot through the practice's front door.
Online patient reviews can be a double-edge sword, because with the good can also come the bad. Getting a negative review can be a scary prospect. And leaving your online reputation in the hands of a third party website can be difficult, as reported in a recent LA Times article. Stories like this, while not entirely common, are a real issue when it comes to online marketing and patient reviews. The business owner in the LA Times story is a jeweler, so it goes to show that it's not only dentists having issues with their online reputation – it affects small business owners across all industries.
So what's a dentist to do? Stay vigilant. Aim to collect 1-2 positive reviews per month for one year. In addition to being a reasonable goal for the dental team, it also has the benefit of being credible to patients researching you online. And while it is important to generate positive reviews online, it absolutely must be done in an authentic manner. Absolutely never hire any outside vendor to create fake testimonials. Patient reviews need to be just that – reviews from patients! The patient needs to post the testimonials themselves. You should not create a profile and post it for them, even if they have given you the most glowing recommendation.
When handled correctly and in a genuine manner, positive patient testimonials can go a long way in establishing a dentist's online reputation.