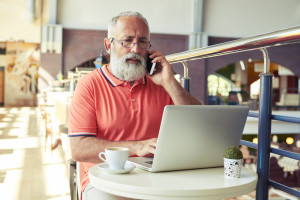 If you are a regular reader of this blog, you are then well aware of the importance for dentists to establish and maintain an active online presence. More people than ever are turning to the Internet when researching health care options. And in today's tech-savvy world, patients conduct their research online before they ever call your practice to make their first appointment.
Control the information potential patients find online, and increase the likelihood of them taking the next step in calling you by asking your satisfied patients to post online reviews.
Before the Internet, patients would simply ask a friend for a referral and then call to make an appointment. Today, patients may still ask a friend, but they will also go online to research you before they ever make the call to schedule an appointment.
Encourage your satisfied customers to write a review on these sites to increase the amount and quality of the positive reviews. The more positive reviews you have, the better your practice will appear to potential patients.
While it is important to generate positive reviews online, it absolutely must be done in an authentic manner. Consistently adding 1-3 new reviews each month for 6 months will appear most trustworthy to Internet users and your potential patients. For more information on the level of trust of online reviews among today's Internet users, check out this EMarketer article.
There is no higher stamp of approval of your practice than the referral of a happy patient. Make the most of their positive experience and politely ask them to share their experience online. Consistently asking patients to post a positive review increases the opportunity to reach prospective patients within your community, and helps you to build an authentic online presence for your dental practice.
How does your team actively ask patients to post online reviews? Are new patients asked upfront how they heard about your practice?