According to research published by Atlas, video is six times more effective than print or online promotions. Videos give prospective patients a glimpse into your dental practice, allowing you to introduce them to your wonderful staff and your bright, inviting office, all before they ever make their first appointment.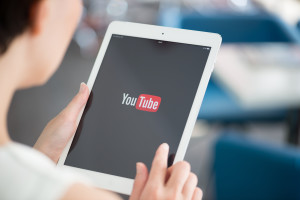 And all you need to create videos for your practice is a computer with a camera, or even a smartphone. While it may take some planning, you can produce videos that can:
Introduce prospective patients to your practice,
Provide a tour of the practice,
Welcome new patients to the practice,
Describe common procedures,
Offer aftercare instructions, and
Answer patients' frequently asked questions.
Some quick tips for making a successful video:
Videos should be short – 60 seconds is optimal – to ensure maximum effectiveness.
Whatever topic you choose to address, use non-clinical language. Speak in terms of patient benefits, and try to stay away from using technical jargon.
Use a quiet, well-lit, uncluttered space with good acoustics to shoot your video.
Wardrobe is important. Video "stars" should wear dress shirts and blouses (no scrubs or lab coats please) in bright, solid colors that "pop." No white shirts or busy patterns.
Make sure you shoot a few "takes" of your video and have your staff preview them and give you feedback on which version best represents your practice.
Finally, make sure your video goes viral by posting it on your practice website, blog, YouTube, Facebook, Twitter, Instagram – any and all relevant online platforms. The more you post your videos, the greater the chance prospective and existing patients will see them and respond.
For more tips on how to utilize videos to promote your practice, see my recent Dental Products Report article "7 Steps to Creating Dental Practice Videos".