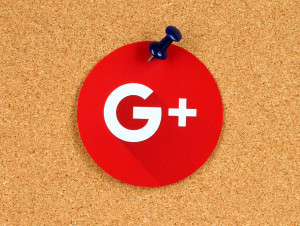 While not as prevalent as Facebook, Google+ is another social media site that can work well for dental practices. The usage statistics do not compare to Facebook, but it is still a good idea for businesses to maintain profiles for search engine optimization (SEO) purposes. Google+ profiles are incredible drivers of SEO, so having your dental practice listed within Google+ helps patients easily find you and connect with your practice online.
There is often confusion between the 2 main components of Google+: Google+ pages for business, and Google+ Local pages. Here is a brief breakdown of each:
Google+ Page
A Google+ page is similar to having a Facebook business page. It is your dental practice's profile within Google, and offers many opportunities to feature videos, share photos and images and create direct inbound links, all of which are very important in boosting your website's SEO.
A Google+ page is set up in a very similar fashion to Facebook, with cover and profile photos, and an About section where you enter in your business address, phone, website, and other important information. Your Google+ page allows you to post content and share information with those who have followed you.
Google+ Local Page
A Google+ local page is your dental practice's listing within Google. It is tied to the Google search results as well as to Google maps. Where as it has the same features as a Google+ page (phone number, hours, website, etc.), it also allows patients to write an online review of their experience at your practice. This is a great site to direct your patients to in order to increase your online patient reviews. Google creates a Google+ Local page for every business in the country, but it's up to you to claim that profile and make sure it's accurate.
These are the basic differences between the 2 types of business profile pages within the Google universe. You can log on to https://plus.google.com/pages/create to get started.
Do you use Google+ within your dental practice social media plan? Please share your comments and experiences below. And check back here for the next Social Media 101 installment – easy to implement strategies for your dental practice YouTube channel.