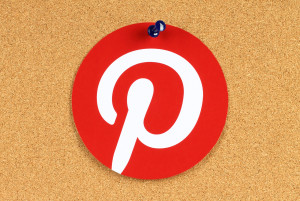 Not only did Pinterest grow to 18.7 million users in March 2012 from its launch in March 2010, but it's also a known hub for the dental practice's ultimate target demographic: Moms. Moms love "pinning" stories, photos and articles to their Pinterest boards. For dentists who have a true general or family practice, and especially for pediatric dentists and orthodontists, Pinterest is the latest addition to the practice's social media arsenal.
Think of Pinterest as an online pinboard or vision board. Users pin images to their own boards, and these boards are visible not only to the followers of the user, but also to the public so that other Pinterest users can also see the pins.
According to the Huffington Post, 80% of the pins on Pinterest are "repins". When users repin images from one of your boards, it increases the opportunity to gain new followers, and, it creates a link back to your website, helping to improve your website's SEO. The higher your website ranks in search results, the greater the chances of reaching new patients when they are searching online for a dentist.
Last November, Pinterest added business pages, enabling businesses to more easily connect with users. If you are interested in using Pinterest for your dental practice, but not sure what pictures or content to include, here are a few ideas to help you get started:
Pictures of the dentist(s), staff members and office photos
Celebrity Smiles
Before and After pictures of your satisfied patients
Personal interests – do you like to cook? Include images of your favorite dishes. Like to travel? Pin photos of your favorite destinations.
New equipment or technology in the practice
The best aspect of Pinterest is the freedom of creativity. In this social media site, you can truly customize your profile to reflect your personality as both a dentist, and an individual. And pinning material that you think is of interest to your patients is another way to grow your Pinterest following.
Pinterest can be addicting and fun to use, and when implemented in a strategic way, it can help foster connections between your dental practice and both active and new patients.
Have you considered using Pinterest on a professional level? Do you think it would help you reach your target patients? Why or why not?