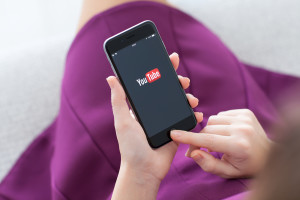 YouTube is now the Internet's second-largest search engine with 2 billion views per day. Including several one- to two minute videos on the practice's website and YouTube channel can be an effective part of an overall search engine optimization strategy.
The videos play into Google's algorithmic preference for fresh, relevant content, so your practice website is listed higher in Google searches, helping you to reach a larger audience. Viewers are able to learn firsthand what the atmosphere and culture is like within the practice before ever stepping foot through the door.
How to Set Up a YouTube Account:
Go to www.YouTube.com. If you have a Google account for the practice, log on to YouTube with your Google account information. If the practice does not yet have a Google account, follow the steps to create one.
Complete the Profile (also known as your Channel on YouTube) to include all important information,

such as such as address, website, phone number, etc. Consider also including your practice philosophy and/or practice mission statement.

Personalize your Channel by clicking on the Channel Settings link.
Choose your logo or a photo of the dentist to use as the "Avatar", similar to a profile picture on Facebook.
Upload any practice-related videos you currently have. This could include a video tour of the practice, a brief introduction by the dentist, or a welcome video. Be sure to hold off from using any videos which feature/include patients until you have received in writing from each patient a

Release Form

. (link/disclaimer)
YouTube Account Best Practices:
Keep your Channel fresh by posting new videos, and do so on a regular basis. Maintaining a schedule and posting consistently at the same time of the week/month will help build your following. Don't worry about video quality too much – an iPhone or FlipCam video will suffice!
Aim to keep the length of the videos to under 2 minutes. Large brands often post their television commercials on YouTube. Keep this in mind when posting your own videos, and keep the videos short and sweet.
As soon as you upload a new video to your account, be sure to also post links on your Facebook, Twitter, LinkedIn profiles. This will maximize the reach of the video, while also providing fresh content for these profiles.
Do you have a YouTube channel in place for your dental practice? Why or why not? Please share your thoughts below.
Next up in the Social Media 101 series – Connecting with Patients over Twitter…