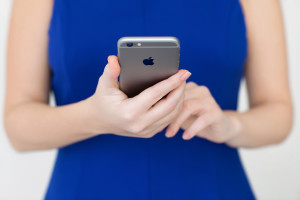 The world of marketing is ever-changing. It can be difficult to stay on top of the newest trends and gadgets. In looking ahead to 2013, many predict the biggest game-changer of the year will be the rise in popularity and the shift to mobile marketing. Is your dental practice prepared?
What is mobile marketing?
Simply put, mobile marketing is marketing via a mobile device, most commonly, a smartphone but also including the increasingly popular tablet devices. People go online to find information on and research healthcare providers now more than ever. And increasing numbers of users are doing so from their smartphones.
What does this shift mean to you and your dental practice?
Mobile marketing is a very broad term that encompasses multiple strategies including text message notifications, digital advertising and website optimization. And website optimization is the greatest takeaway for dental practice owners. You already have a website for your practice, and perhaps you work with an SEO company to be sure your website appears at the top of search results. Take your website to the next level, and convert your website into one that is also mobile-friendly (e.g., easily accessed via a smartphone or tablet with full functionality).
If your website is not able to properly function from a smartphone, what happens? The user leaves your site and finds one that is compatible. Speak with your trusted website designer or work with a mobile marketing company to get your practice website converted and onboard with the mobile marketing trend.