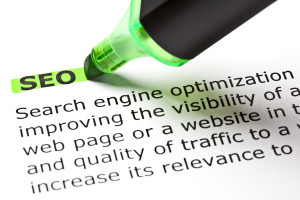 Search engine optimization, or SEO as it's more commonly called, is not just for large corporations. Businesses of all sizes, including dental practices, need to employ SEO tactics in order to drive traffic to their business websites, and cast a wider net in order to reach more Internet users.
Understanding SEO, however, is no simple feat. Strategies are constantly changing as Google and other major search engines often adapt their algorithms, sometimes on a daily basis. There is an entire industry of SEO specialists who spend their entire work week staying on top of and employing the latest tactics for their clients. Of course, dentists could take the time to study the science behind search engine optimization, but who really has the time?
For dentists who are looking to get a basic foundation of understanding of search engine optimization, check out this recent blog from the always informative Marketingprofs.com on how to (kinda) become an SEO expert in 10 minutes.
SEO isn't just a passing trend; nor is it just for corporations. Dental practices of all sizes benefit from smart SEO practices. After all, patients won't be able to find you if they don't know you are there!