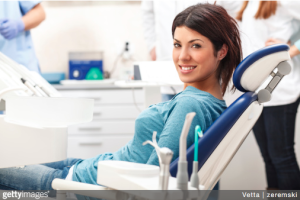 There's a pervasive myth permeating dentistry today – the myth of the ideal patient. Every doctor is looking for what I like to call "unicorn patients": patients with money burning holes in their pockets, ready to spend it on dentistry, but for some reason who just haven't found the right doctor yet. The problem with this concept is patients with large budgets who value dentistry most likely already have a trusted dentist. Not only is the ideal patient myth unrealistic, it's not doing you any favors to wait around for these unicorns. It's an unrealistic ideal and it causes you to overlook an untapped resource – your current patients!
In fact, your ideal patients actually do exist – and they're already in your practice. All you have to do is take the time to mold them into becoming model patients. Here are a few tips:
Improve communication: Asking one simple question can help open the doctor-patient lines of communication: "If there was one thing you could change about your smile, what would it be?" It's a great conversation starter that helps reveal your patients' motivations which then allows you to better tailor your treatment recommendations to their ultimate goals.
Establish trust: As Dr. Paul Homoly explains, patients will accept treatment when they're ready. Understand that a "no" often means "not right now".  It's the job of the dentist and staff to explain to patients what treatment they need and why, and to continually reinforce that message every time they are in the practice so that when patients are ready to proceed, they'll know who to turn to.
Make dentistry affordable: Offer various payment options in order to make care as affordable as possible to as many patients as possible. Financing solutions like Comprehensive Finance help more patients say yes to treatment they need but may not necessarily have the means to pay out of pocket for. In-house savings plan companies like Quality Dental Plan help make patients feel like they are welcome in the practice even if they don't have insurance.
Your patients demonstrate their trust in you by keeping their routine appointments. They exhibit their loyalty every time they refer others to the practice. The concept of the perfect patient may not be realistic, but making the most of existing opportunities will help turn your existing base into your own collection of ideal patients.