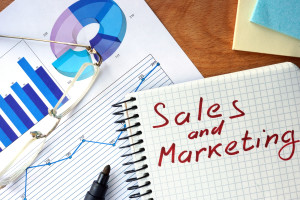 Sales. Does this word intimidate you? Dentists seem to have a love/hate relationship with the word and everything that goes along with it. On the one hand, sales are necessary in order to increase practice revenue, case acceptance and tighten recall, which are all positive characteristics of a successful dental practice. On the other hand, I've heard many of my clients say they feel that sales, or "selling", is just for large corporations. Some dentists feel they shouldn't have to engage in sales – that patients should come to them naturally.
Unfortunately, any aversion to the sales process is something that all dental practice owners must overcome. Sales doesn't only have to do with getting new patients in the door. Good treatment planning, case acceptance and front desk verbal skills — and quality customer service — are key components of the sales process. Improving your communication techniques not only will help you sound like a more confident practitioner, but will also increase new patient flow and production in your practice.
One more thought. As a dentist, you are not looking to sell your patients some cheesy product that they will use once and throw away. You are informing the community that you are a skilled oral healthcare provider. When your patients are in your chair, you assist them in making better oral healthcare choices for themselves and their families. Approach the sales process as a conversation between you and your patients, and any intimidation or negative feelings should dissipate.
Here's a great article from Joy Gendusa, Founder and CEO of PostcardMania, on how she views the skill of selling as an important life skill, not just a business skill.
How do you value sales in your dental practice? How did you overcome your fears of selling, and what effects did it have in your dental practice? Please share your opinions and experiences below.