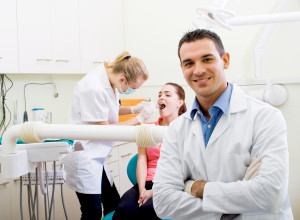 Selling – it does not come naturally to everyone. Selling is an art, and not everyone out there is gifted in the art of sales. However, that does not mean that you cannot learn new techniques, and utilize tools to help improve your own skills and grow your business.
When you hear the word "salesperson", what terms come to mind? Slimy? Annoying? Pushy? Perhaps other, more positive, ideas come – enthusiastic, or even helpful. Everyone has come across a bad apple out there who has given selling a bad name. Hopefully that does not turn you off from selling. Sales is an essential component in expanding your business. After all, if your business is not growing, it's shrinking.
I came across this article on Inc.com a few weeks ago regarding just this topic. If selling does not come naturally to you, or if you dread the idea of sales, I encourage you to take a minute to read this article and let me know how you feel after!
Did you overcome obstacles or beliefs about sales when you started your business? What made you change your perspective? Or do you have any of the toxic beliefs mentioned in the article? Please share your experiences below.