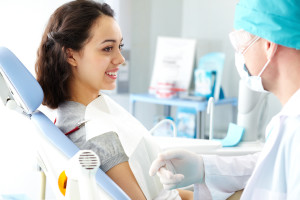 Have you Googled yourself lately? What are the results – your practice website, perhaps your blog? Somewhere in the search results will be at least one, probably several, online review sites. Online review sites allow us to get the word out about our practice while enabling patients to write reviews that help provide social proof about your practice.
A few months back I came across a blog from The Wealthy Dentist where an Oregon dentist sued a patient after the patient left a negative review online. This is a very extreme scenario, but many dentists that I work with are hesitant to promote the online review sites because of the chance of getting a negative, or less than ideal, review from a patient.
However, when you make a concentrated effort to collect positive reviews from your satisfied patients, you are able to build up a strong base of good reviews. These "prophylactic reviews" protect you from future potential negative reviews.
Even if you've found a negative review about your practice, remember that by encouraging happy patients to post, you effectively quarantine and overwhelm any negative reviews. In fact, having between 10 and 20 positive reviews of your practice that are easily findable online has a protective – or prophylactic – effect by discouraging reviewers who don't want to have to defend their own lone voice of negativity in a sea of positive feedback.
Set a goal for the practice to generate 2 positive reviews a month for a year. This will build a steady stream of positive, and authentic, comments which will help to balance anything less than perfect.
There is not a better stamp of approval of your practice than the referral of a happy patient. Make the most of their positive experience and ask them to share their experience online. By increasing the number of positive reviews online, you will be building a strong and positive online presence for your practice.
What are the search results when you Google your practice? Does your practice collect patient reviews? If not, what is holding you back from starting? Please share your opinions below.