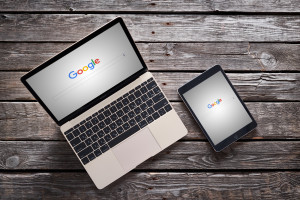 With dental patients becoming increasingly reliant upon the Internet for healthcare information, a dentist's online reputation is more important than ever. Just a few years ago, it was enough for dentists to have a static website that was nothing more than an online version of their practice brochure. These days, the website is a powerful marketing tool, functioning best when supplemented by online efforts such as social media and online patient reviews.
According to recent whitepaper on social media marketing by Dr. Lou Shuman, DMD, CAGS and Diana P. Friedman, MA, MBA, respondents to a national survey of 88 dental and orthodontic practices administered by Sesame Communications confirmed that social media continues to provide a strong driver for practice website traffic. In fact, more than 91% of dentists surveyed agreed that social media helps drive traffic to the practice website.
And one of the most crucial things a dental practice website needs is third-party validation from around the web to give it additional credibility. When patients "Google" their prospective new dentist's name, they will not only find that dentist's website, but also all the other websites in those search results that feature information about that dentist. This is what constitutes "social proof".
Content on social media and online patient review sites plays an important role in building social proof and driving traffic to a dentist's website. Social media websites such as Facebook and Twitter give dentists multiple opportunities to stay connected with patients on an ongoing basis. And patient reviews on Yelp! and Google+ Local carry at least as much, if not more, weight than the information on the dentist's own site because it's ostensibly from a neutral source. These types of social proof from other places around the web serve to corroborate the information provided on the practice's own website, giving prospective patients a well-rounded picture of the dentist and the practice.
It is essential for dentists to have a strong online presence in order for patients find them when searching online. A dentist's website, social media profiles, and online patient reviews work cohesively to create online synergy. They provide more ways for patients to connect with the practice—and learn about the services available that might help them achieve their ideal smile.