I had the opportunity to speak at the annual meeting of the American Association of Endodontists last May, and the ideas we talked about then still ring true today.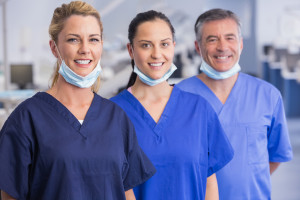 No matter your specialty, your business wouldn't be as successful without your GP referral sources. If you've been using the same old marketing tactics for years, now is the time to spice it up! And when you're coming up with a new plan, put yourself in their shoes – what would you want from a specialist? Here are 5 ideas to get you started:
Have your team members "adopt" a referring practice & be responsible for improving the relationship, increasing referrals and making their GP office feel appreciated year round.
Communicate in a way that is convenient for the GP. Ask if they prefer email or phone conversations, or if there is a specific day/time that is best for them to connect with you.
Have a secure "dentist login" function on your website to easily share patient info/records/notes.
Acknowledge GPs on social media and in blog posts. Don't mention patients by name but you can express appreciation for their partnership or something specific you appreciate about them/their team.
Take the GP out to lunch or for coffee – and actually talk to them about the challenges or learning opportunities involved with a common case.
These are just a few ways to improve the relationships with your GP referral sources, which can have a big impact on increasing business from now and into the future. And for a closer look at the GP- Specialist relationship, check out a recent article I contributed to, Serving the Endodontist, published in First Impressions Magazine.