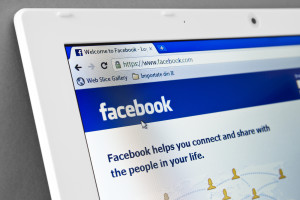 Facebook announced last week they will be changing the settings to your privacy settings. In an attempt to quell the growing discontent with their existing privacy settings, these changes are designed to make it easier to control what appears with your individual profile, and what does not.
In order to keep our readers updated on the latest additions to Facebook's privacy policies, here is a brief explanation of a few of the major changes you can expect to see:
Simpler Navigation
Currently, if you want to access your privacy settings, you must navigate away from your home screen or news feed. When the new changes take hold, users can update their privacy settings more easily by accessing a new icon to be located in the toolbar without having to leave the home screen.
Better Control
As of now, if you sign up with sites such as Instagram or Spotify, you choose whether or not to allow these sites to access your Facebook profile. This helps with sharing features, and makes apps like these more sociable. Up until now, there has not been any separation between the ability to share your activity and whether it appears in your news feed. Now users will have the ability to choose one or the other – effectively giving users control over how much of their usage information is made public.
Improved Navigation of the Activity Log
The Activity Log is a way of seeing all of your activity
on Facebook, sorted chronologically. The newest updates have enhanced this feature by making it easier to navigate, and giving users a clearer picture of exactly what on Facebook is associated with their profile (such as photos that others have taken, tagged but not necessarily appear on your timeline).
These are just a few of the major changes. For more information, read PCMag.com's article here as well as an informative Gizmodo article here. Facebook says these changes will be rolled out in waves over the next few weeks.
What thoughts do you have about these new updates? How well do you feel these updates address the mounting concerns of privacy matters on Facebook?