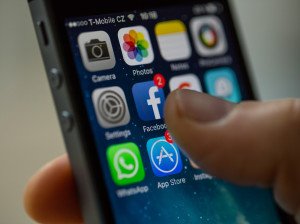 Maybe you have heard of Facebook's new Graph Search. Even if you haven't, the latest Facebook update is worth learning about to make your dental practice Facebook page most effective.
Graph Search is a new search engine within Facebook. When it is officially rolled out, users will be able to search for information, such as "Restaurants in Manhattan", just as they would on Google or Bing. The results that appear within Facebook however will be based on the user's friends' interactions, Likes and check-ins, with the idea being that you will be more likely to try something that your friends have also tried.
What are check-ins?
When a Facebook user wants to share their location, they "check-in" to the restaurant, shop, or almost anywhere they might be, making it appear in their News Feed for their friends to see.
Check-ins are growing increasingly important for businesses with Facebook Pages in terms of increasing visibility. Whereas if a user Likes something on Facebook, it will be seen by the user's friends in their news feed.
If a user checks-in to a location, that activity is not only broadcast to their friends, but also to their friends' friends – exponentially increasing the number of people potentially seeing the business.
And why are check-ins important for a dental practice?
Getting your patients to check in when they come into your office for an appointment will increase your dental practice visibility on Facebook and online since Facebook activity plays a role in SEO. The more easily people find your practice online, the more likely they are to make their first appointment.
How can dentists utilize Facebook check-ins?
–       Signage around the office: Have tented cards or small signs visible in the waiting room and at the front desk to remind patients to check-in when they arrive.
–       Arming your team: Make sure that everyone on the team knows what check-ins are, why they are important, and how to instruct patients to check in if they themselves do not know.
–       Check-in contests: Set up a small raffle or contest for patients where anytime they check-in, they get entered to win a small prize. It doesn't have to be anything extravagant, but adding an element of fun to the check-in can help increase the activity. Just be sure to adhere to the Facebook contest guidelines.
Facebook is still testing and finishing the Graph Search feature, so the true impact of check-ins remains to be seen. What we already know is that check-ins and Likes are only getting more important, and are proving to be strong drivers not only for Facebook visibility but for SEO purposes as well.