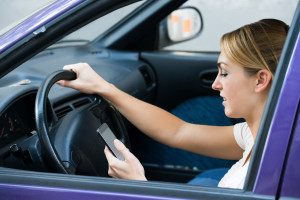 Picture this scenario – a new patient is on their way to your practice for their first appointment and needs the address. She uses her smartphone to pull up your practice website to find the info she is looking for. Question – will she be able to access your website from her phone?
With the wide appeal of smartphones, it is increasingly important for dentists' websites to be optimized for use on smartphones and tablet devices. In fact, in 2012, Pew Internet research found that 31% of Americans used their cell phones to look for health and medical information online.
What makes a website mobile-friendly?
The mobile user is looking for specific information, and wants to find it quickly.
Existing patients might use their smartphone to find their dentist's phone number to schedule a visit, or they might be looking for a way to request an appointment online.
On the other hand, a new patient may be looking for driving directions to the office.
A mobile website needs to be a streamlined version of the full-version website. The practice phone number, online appointing features, driving directions and patient testimonials all need to be part of the mobile website, making the information easy to find for the mobile user.
With the wide appeal of smartphones among dental patients—and prospective patients— it is increasingly important for dentists' websites to be configured for use on smartphones. Your website should work as another marketing tool to drive patients to your practice.
Try viewing your practice website from a smartphone or tablet device – what comes up? As a patient, would you be satisfied?