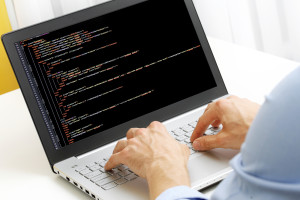 Having a website for your practice is an essential business and marketing tool in today's internet-savvy world. Dentists understand the need for a professional website in order to reach new patients and market their practices. However, be aware: since your website is a marketing tool, it should abide by the ADA's guidelines for marketing and advertising regulations.
Whether or not you have generally thought of your site as "marketing the practice", it is vitally important that you are aware of these possible pitfalls.
Check out this informative article from Modern Dental Practice Marketing on this very subject. In it, they caution readers that less reputable SEO (search engine optimization) companies can bury unethical text within your website for the purpose of increasing your online visibility by essentially tricking the search engines' algorithms into thinking your site is an authority on a given topic or for a particular geography.
Why should this matter to you?
Any dentist found in violation of the ADA guidelines may face significant fines and possible suspension of their dental licenses.
Not only do these so-called "black hat methods" violate ADA guidelines, they also violate Google's terms of use, which can result in a suspension of your site's ranking, or even a complete blackout of your website in terms of search engine visibility.
What should you do?
If you are currently building or redesigning your practice's website, be sure to speak frankly with vendors you are working with and make them aware of the ADA's guidelines and ethics.
Read through your existing website with your online marketing vendors (such as SEO and online marketing companies, marketing consultants, web designers, etc) to be sure there are no unethical statements, hidden or visible.
Only work with vendors you feel are professional, competent and trustworthy, are familiar with these guidelines and who have extensive experience working with dental practices.
Of course, most online marketing vendors do not employ these types of underhanded practices, and few dental practices would do so knowingly. However, this is a critically important issue to be aware of, since you would never want to compromise your dental license, nor your reputation.
Be proactive in your online marketing, choose your vendors wisely, and continue to use your website as a strategic tool for growing your practice. Most importantly, remember that the ultimate goal of your marketing efforts, including the ongoing development of your website, is to be not only well-known but also well thought of.