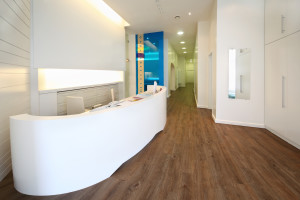 Patients today are looking to connect with the practice before they ever walk through the front door. A strategically designed website will properly introduce new patients to the practice, and when implemented correctly, the site can be a powerful driver of new patient flow. However, if your practice's current website was designed even 2-3 years ago, it may be time for an update.
When you consider all that goes into website design, it can be easy to start feeling overwhelmed. Here is a round-up of Minoa Marketing blogs specifically geared to your dental practice website:
5 Tips to Optimize Your Website – A summary of the most important components that should exist on every successful dental practice website
Responsive Design – The latest and greatest in website design will ensure your website is accessible to every new and potential patient regardless if they are on a computer, smartphone or tablet device
Outsourcing: 3 Tips for Hiring the Right Vendors – Website design is best left up to the professionals, but it can be tricky finding the right vendor.
Your website is often a new patient's first
interaction with your practice so it needs to make the best first impression possible. Hopefully these tips here will get you started on the right – and successful – path to enhancing your online presence and stimulating practice growth.