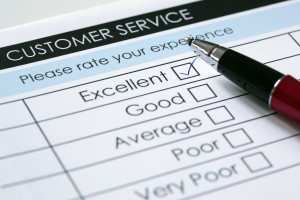 Have you heard of Zappos? You are likely aware of this online retail giant, even if you haven't ordered any shoes or clothing from them yourself. The company boasts an annual revenue upwards of $1 billion dollars. Success on that level doesn't come from doing what everyone else is doing.
Zappos CEO Tony Hsieh is quoted as saying "Zappos is a customer service company that just happens to sell shoes", and that quote says a lot about the company culture with a committed focus on the customer experience.
Customer-friendly perks like free shipping, 24-7 customer service and a 365-day return policy have made Zappos one of the most liked and widely used retailers to date. A blog from the Productive Dentist Academy recently examined the customer-centric focus of Zappos and examined what exactly dentists could do to leverage the same type of culture in their practices.
Consider your own practice for a moment. How would you describe the office culture around your customer service? Dentists can offer the latest techniques & technology or build a shiny new office, but without top-notch customer service, patients will likely leave less than impressed. Shoes and dentistry may not have much in common at first glance, but when it comes to service delivery, there are certainly lessons we can all learn from one another!