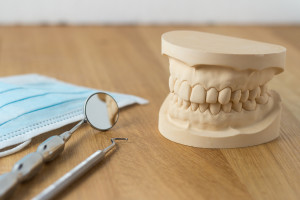 What's in a name? Actually, a great deal. Whether as a result of the sale of a practice, or a rebranding initiative, choosing a name for the dental practice is a major decision that should not be taken lightly.
The name is central to the overall branding strategy. It helps patients identify and relate to your practice, and is often the community's very first impression of the practice, so it deserves thoughtful consideration.
It might seem easiest to name the practice after the dentist; however it is also important to think long-term. For instance, are there any children that will one day take over the practice? If so, keeping the family name would be appropriate. For example, a father/son practice such as Dillehay Orthodontics or McMahon Family Dental .
Alternatively, if there is there a plan to bring in new associates later on, it may pay off in the long term to go in another direction. One option is to include the city, town, street or neighborhood in the name so patients immediately know where the practice is located, such as University Avenue Dental . Or, choose a more descriptive name that tells something about your community such as Alta Vista Dental Care for a dental practice in a mountain community.
Consider also what sets your practice apart from the competition. What is your practice philosophy? Brainstorm non-generic words that demonstrate what is unique about your practice. An office that offers a spa-like environment — and where the dentist also happens to be a concert pianist — evokes a peaceful experience with a name like Harmony Dental Care. If the practice specializes in the latest technology and cosmetic procedures, communicate a high-end message with a name like Smallville Advanced Dental Arts or Smallville Center for Cosmetic Dentistry.
These are just a few ideas when considering a name change for your dental practice. A strategic name can be a first step in establishing a successful dental practice brand. For more insight, check out these 10 Naming Commandments from the branding all-stars at MarketingProfs.