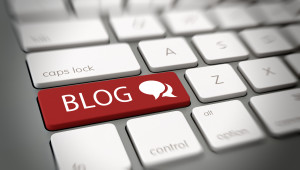 Patient communication is a critical element of attracting and keeping loyal dental patients. Unfortunately, most dentists have just a few opportunities to interact with patients over the course of the entire year.
What if there was a way for dentists keep in touch with their patient base between check-ups? And what if the solution allowed them to reach new patients, and boost their online presence at the same time? Implementing a dental practice blog is a modern marketing tactic that can be a relatively simple way to increase patient communication all year long.
The main source of hesitation I often hear from my dental clients is "What will I blog about"? This is actually a very easy question to answer – whatever you want to! The idea behind a dental practice blog is the opportunity to engage with patients on an ongoing basis. Blogs provide a chance for the dentist to show a more personable, relatable side of themselves that they may not always get to convey during an appointment.
Here are 4 ideas for dentists to use in starting their own dental practice blogs:
If starting a blog seems like a daunting task, rest assured it doesn't have to be. There are several trusted dental-industry resources to turn to. Sesame Communications and My Social Practice are two trusted industry resources well-equipped to assist dentists in their blogging efforts.
Dentists – do you blog? Why or why not? If not, what is holding you back? Please share your experiences below.