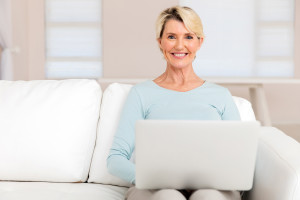 When I am consulting with my dentist clients from across the country, there is always one absolute in every conversation about their dental practice marketing needs – internet marketing. While it was not even an area of interest just a few short years ago, internet marketing is playing an increasingly important role in dental marketing strategies, whether we discuss social media, website design, blogging or search engine optimization.
According to Sesame Communications, 80% of adult Internet users search for healthcare information online. This represents countless opportunities for dentists to reach potential patients online.
An essential component of any internet marketing strategy is something that's hard-won and easily lost – TRUST. And building trust online is just as hard as it is offline. Maybe even harder. It seems like anyone can have a website, so how do you differentiate your practice website and your practice as a trustworthy dental care provider?
The first step is building a cohesive online presence, including your practice website as well as your online profiles (social media and consumer review sites).
Your practice website should be updated and contain links to your Facebook, Twitter, and other social media profiles.
If you have a blog, be sure to feature it on your site. And share your blog posts across your social media profiles.
Likewise, on any website where your practice has a profile (such as a consumer review site such as Yelp or Google+ Local), be sure to have all current contact information clearly visible and provide links to your website and blog.
The strategy is having a strong online presence to create a momentum for your dental practice. The above various online platforms (blogs, social media, websites, and consumer review sites) should all work together so that when patients are searching for a dentist online, they come across multiple channels broadcasting your message and validating your practice as the one they need to call.
For more ideas on cultivating online trust, check out my Sesame Communications article here.
How do you manage your online reputation? What strategies have worked well for you?