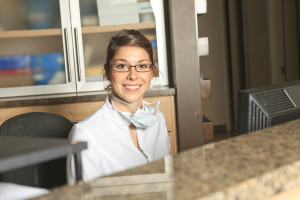 When dentists hear the word marketing, they often think of external marketing and promoting their dental practices to the public. When it comes to increasing new patient flow, sometimes you don't have to look any further than your existing patient base.
Internal marketing focuses on building long-term relationships and instilling trust and loyalty in patients. This is accomplished through strong communication skills, starting with the front desk, the hygiene and dental teams, and even ongoing communication after the patient leaves.
I recently wrote an article on this very subject for Dental Products Report: 6 Simple Steps to Elevate Your Internal Marketing. With the right internal marketing processes in place, your best patients can also be your best advertising.