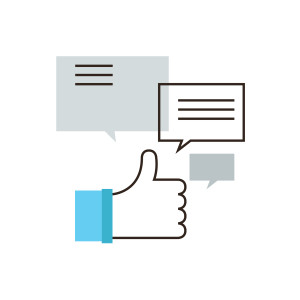 I talk a lot on this blog about the benefits to dentists of an online marketing strategy. A recent article from the experts at Marketo highlights the pros and cons of increased online engagement from healthcare professionals. They ultimately conclude that the good outweighs the bad, and I couldn't agree more.
There are pitfalls for sure, but having a well-planned strategy in advance can help to minimize any risks while providing a new outlet for communicating with both new patients and patients of record.
Here are 5 ways to make the most of your social media strategy:
Keep It Consistent: Obviously the more you are able to post updates the better, but don't stress yourself, or your staff, trying to post too often. If your schedule only allows you to post once a week, then start with that. Once you get more familiar with the process, you'll get faster and will be able to build up to a more regular schedule.
Quality Matters: The frequency of your social media posts doesn't matter as much as long as you are sharing content that resonates with your patients. Which brings us to the next point…
Know Your Audience: When searching for content, don't forget about who it is that you are trying to reach. Keep your audience in mind and tailor your content to fit the interests of your patients.
Mix It Up: Varying your posts helps keep
your profile fresh. Ideas include linking to industry-related articles and content published by fellow professionals, thoughtful quotes and statistics, as well as more personal updates related to your practice.
Keep It Simple: No need to feel as though you need to be on every single social media site on the Internet. Again, quality matters, so focus on the site, or sites, you most prefer. Having one high-quality page is much more beneficial than having incomplete profiles on ten sites.
Engaging online doesn't have to be difficult. With a little forethought, social media can be a fantastic tool for dentists looking to modernize their marketing strategies.