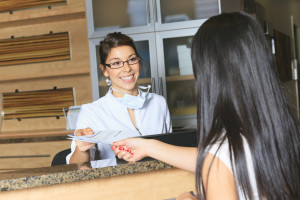 Are no-shows and cancellations wearing you down? Do you feel like there is a better system for recall, but you just haven't found it?
Filling holes in the schedule is a huge obstacle to overcome on the way to building a successful – and productive – dental practice. And when I'm working one-on-one with my dentist clients, it's a common problem that continues to plague dental offices large and small. All the marketing in the world isn't going to do much good if your current patients believe it's okay to cancel last minute.
It's a twist on the age-old adage – cancel on me once, shame on you. Cancel on me twice, shame on me. Unfortunately if your office allows patients to cancel without rescheduling, or if you continually accommodate habitual no-shows, you're feeding into a negative cycle and causing your practice to run in state of chaos.
Dental administration expert Mary Beth Bajornas wrote a piece, When Donkeys Fly, on her blog where she outlines several ways for dental teams to reduce cancellations. Here are just a few:
Building better patient relationships
Improving patient communication
Implementing e-communication
Increasing phone availability
Working from "smart lists"
Her blog is full of good ideas & practical advice for anyone struggling with scheduling issues. Stop the madness and take back control of your office's schedule!