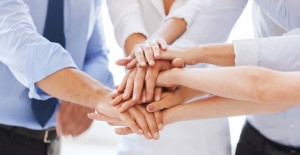 In today's digital world, word of mouth has grown from a purely one-to-one communication to a one-to-many model by the increasing popularity of online patient review sites, where any of your patients can become a virtual billboard for your practice by writing a glowing review online. So remember, when a patient gives positive feedback verbally, it is the perfect opportunity to engage them and ask for an online review!
Encourage patients to post a positive review on your practice's profile on sites such as Yelp, Google+ Local and Healthgrades.com, so that when potential patients are researching your practice online, they will see the satisfied experiences of your current patients.
To make internal marketing most effective, here are 3 "Must-Do's":
* Everyone in the practice should ideally be asking for referrals and online reviews every day. The experts at Pride Institute offer terrific training on internal marketing verbal skills for the entire team.
* Have a staff meeting to launch the internal marketing initiative and get everyone on board and committed to the plan.
* Implement a system to acknowledge and reward patients who refer new patients. The Viva Referral System is one solution that automates the referral acknowledgement system, making the internal marketing process easier to track.
Perhaps the most important element of any internal marketing program is consistency. Committing to the growing the practice through word of mouth is the best way to build momentum for the practice and creating patient ambassadors will continue to drive new patients through the front door for years to come.